Product Reviews
Philips L'OR Barista
2893
Philips L'OR Barista
The L'OR coffee experts know that sometimes you need an extra kick in your coffee, so they've worked with your fave appliance specialists Philips, to bring you the L'OR Barista coffee machine which can brew two single espressos, or one double espresso, all in one. Finally, one machine that allows for double shot and double pleasure. For this campaign, you'll be testing out the L'OR Barista coffee machine from Philips as well as some L'OR coffee capsules, posting at least one amazing pic and letting us know what you thought with 4 reviews on various sites.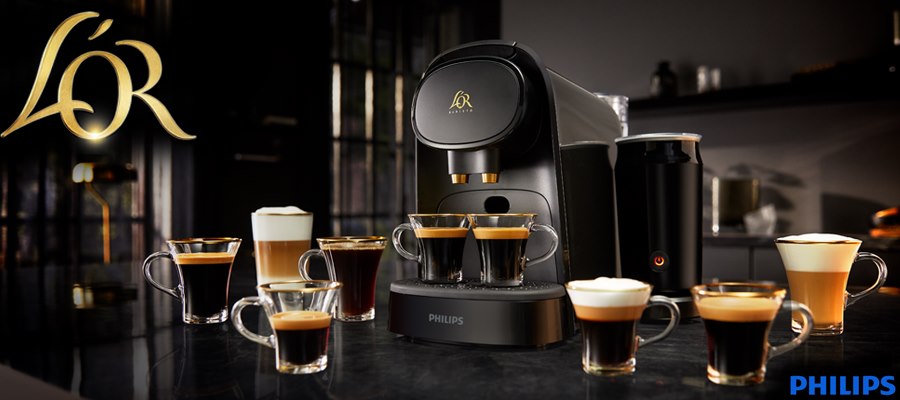 Philips L'OR Barista
The L'OR coffee capsules have strong coffee aroma. I enjoyed it black.
Philips L'OR Barista
This machine is sleek looking and looks great in my kitchen. The price range is affordable and great for what you pay. I love the taste of the coffee and the variety of capsules you can get with L'Or. Highly recommend this machine if you're an espresso lover.
Philips L'OR Barista
Very easy to use, and not bulky like many coffee machines. The L'OR Barista coffee machine is appealing to the eye - if it isn't already available in white, it should be! Has a nice solid feel, and not at all plastic feeling despite the accessible price point.
Philips L'OR Barista
We loved the new machine. It's a great size for our kitchen bench. Not too large. It's easy to use and we like that it has removable tray for larger cups. We also love that there are larger pods so you can make two coffees at once or you can have a strong coffee. Easy to clean and great functions for different size coffee amounts.
Philips L'OR Barista
I love the L'OR coffee capsules – particularly the large double pods which made it so easy to make a double espresso/ 2 single espressos!! I love the range of intensities so there is a taste and strength that suits everyone in my household. The espresso itself is smooth and rich in flavour.
Philips L'OR Barista
Super impressed by this coffee machine. The design is sleek and elegant and fits perfectly in my small kitchen. The coffee pods also taste rich and smooth! Even my coffee snob husband loved the taste. I'd love to see a compostable pod option in the future. Definitely recommend this machine to all!