Product Reviews
Lego Friends Heart Box
3900
Lego Friends Heart Box
The LEGO Friends Heart Boxes are a new, fun and creative way to build with LEGO! More than just a toy, LEGO Heart Boxes double as a glamorous, decorative storage accessory that can be displayed in your daughter's bedroom! This Souper fun LEGO product provides a creative outlet for your daughter, allowing her imagination to run wild with an endless array of design possibilities. Heart Boxes are the perfect pocket money purchase or treat for your daughter to enjoy. For this campaign, you'll need to head into your local Farmers store to redeem 2 x LEGO Friends Heart Boxes – 1 for your daughter and 1 for her to gift to her friend! We'd love for you to then post some amazing pics and let us know what you thought of the product with a review.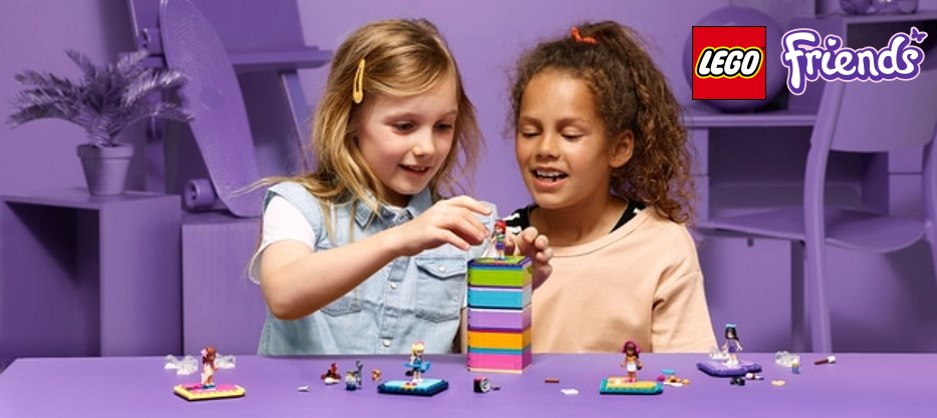 Lego Friends Heart Box
We are absolutely in love with the LEGO friends heart boxes. We are already collecting the rest. My girls love swapping around the girls and their houses. I just love their imaginations and how creative they get with them. Would highly recommend to anyone with little girls or anyone who loves LEGO.
Lego Friends Heart Box
The LEGO Friends Heat Box has been hours of fun. The girls enjoyed playing with their boxes for hours and hours and then started making new designs (like boats) for even more hours of play. I will be recommending to friends and family
Lego Friends Heart Box
The girls were all over me when I got home with the new Lego Heartbox packs. I was even more surprised to see how quickly they managed to put it together. They love to check what's inside and then follow up with some role play with the different characters. Absolutely recommended and it's an awesome gift for a very good price! They also love how cute and small it is. Easy one to take on an overnight bag. #LEGO #LEGOFriends #Heartbox #Sponsored #buildinggirls @socialsouphq @LEGO
Lego Friends Heart Box
Easy to follow instructions, pretty colours and a great choice of themes. My daughter lived making her heart box
Lego Friends Heart Box
We thought they were great! Easy and quick for younger kids to make on their own, and it's great to see all the imaginative play that comes from them. They especially loved being able to pack everything back inside the heart to keep it all safe until next time. It was great that they could pick sets that match their interests, and role play with them.