Product Reviews
Batiste 2018 Partnership - December
1820
Batiste 2018 Partnership - December
This is the next campaign on your Batiste Dry Shampoo partnership! Batiste Dry Shampoo instantly reinvigorates lacklustre hair and eliminates oily roots, giving you bouncing volume and enviable texture to boost your confidence and have you feeling fabulous. Just simply spray, massage and brush your hair, giving your hair a new lavish lease on life. For this campaign, you'll be creating some beautiful content with a set of 200ml Batistes in Marrakech, Mamba and Wild fragrances. These hair saviours are perfect for fresh, fragrant and fabulous looking hair, wherever and whenever.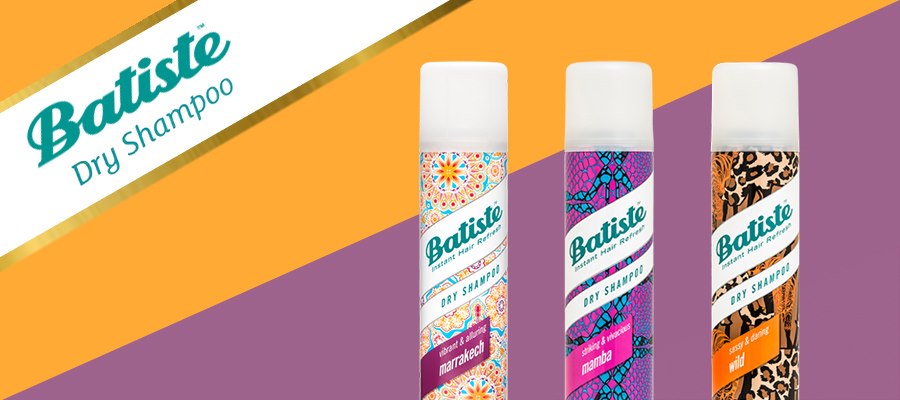 Batiste 2018 Partnership - December
All batiste products are perfect for someone with a busy lifestyle. As a mum Batiste has personally saved my hair in many circumstances. It makes me hair look refreshed and makes my hair smell so good. I love the range of scents it comes in as well
Batiste 2018 Partnership - December
Batiste dry shampoo is honestly one of my can't live without products to refresh & style hair! It is such a joy to be an ambassador for a brand l am so passionate about & to be able to try out different scents & varieties of my all time favourite dry shampoo
Batiste 2018 Partnership - December
My favourite dry shampoo brand!
Batiste 2018 Partnership - December
Absolutely love Batiste! It's a product I swear by and always rave about to other people. It works so well for me and should absolutely be used by everyone.
Batiste 2018 Partnership - December
Beautiful scents. Im obsessed with the packaging, so bright and colourful. Easy to use as always.