Product Reviews
ALDI Vegan
1846
ALDI Vegan
Incorporating plant based and vegan meals into your diet can have positive health benefits. Did you know plant-based diets are higher in dietary fibre, iron, vitamin C, magnesium, folic acid, vitamin E and hundreds of small phytochemicals? They're also notably lower in calories, saturated fat and cholesterol. But sometimes shopping for a specific diet can often be challenging and expensive, especially with the fancy labels and special packaging. ALDI eliminates unnecessary bells and whistles offering a range of products, including those suitable for vegetarians and vegans at low prices every day. For this campaign, you'll be trying out vegan ALDI products. We encourage you to be creative with your dishes if you are using fresh ingredients and create your own recipes. Or keep an eye out for readymade vegan products in the chiller and freezer section (don't forget to check the ingredients). Post some amazing pics of your creations and let us know what you thought with a review.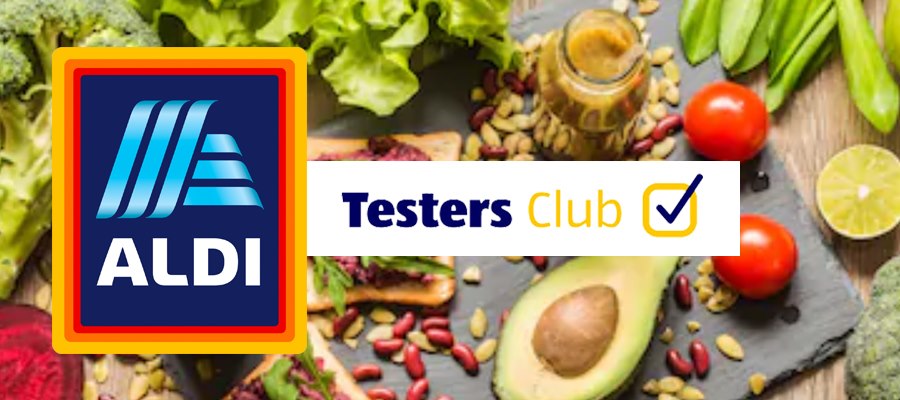 ALDI Vegan
I always find Aldi pretty reliable for fresh fruit and veg, which is great! I found it hard to find any Vegan specific packaged options in the fridge or freezer at my Aldi. I could only find the hamburger patties which were quite tasty. The labelling saying vegan or vegetarian on the packaging is handy.
ALDI Vegan
Really good! Please get some vegan cheese though
ALDI Vegan
Love the tofu! Love the falafels, LOVE the dark chocolate! And so many small things readily available like hemp seeds and nuts etc
ALDI Vegan
The options were so easy to find!
ALDI Vegan
I love Aldi's fruit, veggies, nuts and seeds. They have a great selection and really awesome prices too. So easy shopping there too.
ALDI Vegan
A few in the freezer however plenty of fresh food to use to create vegan food especially the organic tofu !
ALDI Vegan
So happy with the range of vegetarian and vegan options, it really exceeded expectations with just how many family friendly options there were not to mention how cost effective and healthy they are too. A bigger range than other supermarkets I shop at.
ALDI Vegan
Can't wait for even more vegan options from Aldi! Even making your Dahl in frozen section without the Yogurt on top would make it vegan and can't wait till you bring back the aequi vegan protein powder!
ALDI Vegan
I'm a regular shopper now at Aldi and love the many vegan finds you can get there. I love their fresh produce and staples and the great deals I can get there every week. Aldi vegan finds galore!
ALDI Vegan
Really good quality products but would like to see a better selection of snacks and condiments
ALDI Vegan
I love that many of the vegan whole foods I would regularly buy at the health food store are a fraction of the cost at Aldi! We can still eat well without compromising quality
ALDI Vegan
Love the Aldi vegan options. The tofu is my favorite! As well as the vegan ice cream and coconut yogurt.
ALDI Vegan
I really found it hard to find a diverse range of vegan options for my posts as a lot of items had an allergy warning of potentially containing eggs or milk for example. Although they were not ingredients used in making the product, I wouldn't classify this as vegan due to the warning. In regards to vegetarian options, there was abundance!
ALDI Vegan
There are many options for plant based diet at Aldi. Fresh produce is always delicious and fresh.