Product Reviews
ALDI Beach Bag Basics
1812
ALDI Beach Bag Basics
Aussies love summer, and we especially love the beach! That's why ALDI's got your beach bag essentials sorted this summer with Ombra Sunscreen as well as the ideal ocean-side snacks! These include a wide range of healthy summer treats to keep your energy high while enjoying the sand and the sea with your family and friends.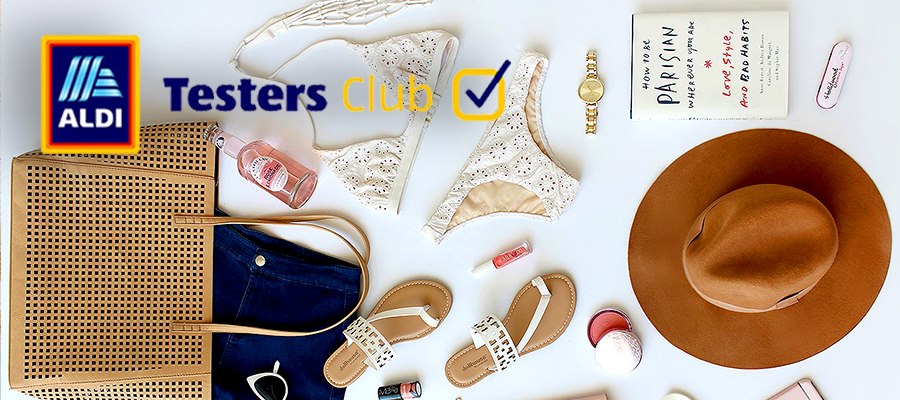 ALDI Beach Bag Basics
The sunscreen is a great price for 50 SPF!
ALDI Beach Bag Basics
I have been a long time fan of this sunscreen for a number of years... I have the roll on sensitive in my handbag most of summer so I can top the kids up when we're are out and about... and our bathroom vanities have a tube of everyday and our beach bag has a tube of the sport sunscreen. They all deliver on the promise of protection from the suns rays but more than that they are non sticky and not highly perfumed... and price wise they leave every one for dead!!! Big fan.
ALDI Beach Bag Basics
Really happy with the range, particularly the sensitive skin. I did find it a little thick to rub on to toddler arms
ALDI Beach Bag Basics
I was quite happy with the overall coverage from the sunscreen and it is definitely great value for money.
ALDI Beach Bag Basics
A good sunscreen which gave us great protection whilst outdoors with the family. We enjoyed a day at the beach with it and also a picnic near the river in which we were able to photograph. My son loved the big bottles and it was easy for him to be independent and apply it himself. The products were easy to photograph with variety and I look forward to sharing more stories and images of these products! Thank you
ALDI Beach Bag Basics
The sunscreen felt like a typical average price ranges sunscreen. Disappointingly, the push pump actually broke the first time I used the sunscreen so it made it difficult for me to she after that.
ALDI Beach Bag Basics
Love your sunscreen.
ALDI Beach Bag Basics
We were really impressed with the easy application of both versions of sunscreen provided. This was especially appreciated with one very active toddler who burns easily in the sun. The sunscreen wasn't overly greasy, and the "Everyday" version was relatively perfume free and pleasant.
ALDI Beach Bag Basics
Love the product thanks guys
ALDI Beach Bag Basics
Love the sunscreen convenience in a pump pack
ALDI Beach Bag Basics
I read lots of awful reviews about this product online which has put me off using it as 95% of the reviews said that it didn't work and people got burnt and the risk was not worth it to me. I would prefer to pay more for sunscreen and know I won't get burnt than save money and risk getting burnt.
ALDI Beach Bag Basics
I love the range of sunscreen, based on quality and price! And it works super well!
ALDI Beach Bag Basics
High performance Easy to apply Smells good Good price Not greasy
ALDI Beach Bag Basics
Easy to apply which as a mum is a MUST! I have been using the sensitive for my son (he doesn't have sensitive skin, but being so young I just prefer to) and I have only positive things to say! Seems like great quality sun protection (and great value for money!)