reviews
fruche
28
fruche
700 people were sent a $10 voucher to buy frûche - a repackaged & reformulated yogurt-with-a-difference, with its unique texture and a new creamier taste.
Their pack also included some sampling cups & paddles so they could arrange a rewarding get-together with friends & share the frûche love around.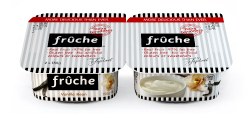 "Invalid object name \u0027#cere\u0027."