reviews
cbakaching
87
Commonwealth Bank Kaching
800 people were among the first to trial the Commbank Kaching App for iPhone with their friends, which lets you easily transfer funds via Facebook, mobile or email.
They were transferred $30 (via Commbank Kaching of course!) and got some friends together to play a fun game using Commbank Kaching to show just how easy the App is to use.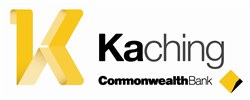 "Invalid object name \u0027#cere\u0027."