reviews
MeadowLeaSwitcheroo
132
MeadowLea Switcheroo
1,300 mums made the switch from butter to MeadowLea in their kids lunchboxes.
They were sent a pack containing a$10 voucher to purchase 2 x 500g tubs of MeadowLea, a recipe book, and a some myth-busting quiz cards.
They also caught up with friends and baked some goodies.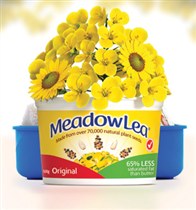 "Invalid object name \u0027#cere\u0027."