reviews
LEGOGamesrange
135
Creationary from LEGO® Games
300 people got their friends and family together with their kids to have a little fun with Creationary, a board game created by The LEGO Group.
They were sent a Creationary board game and some sharing cards to hand out to their  friends with kids, and give the game a whirl!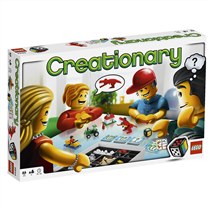 "Invalid object name \u0027#cere\u0027."