reviews
EsteeLauderANRserum
31
Estee Lauder Advanced Night Repair Serum
100 people tried out Estée Lauder Advanced Night Repair Serum, an anti-ageing treatment that works within the skin's surface to deliver a concentrated treatment that builds with continuous use.
They were sent the serum and used it over their face and neck every morning and night.
Here's what they thought.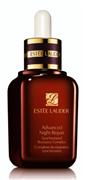 "Invalid object name \u0027#cere\u0027."