reviews
DanoneActivia
61
Danone Activia 2011
900 people participated in a 4 week Danone Activia challenge by eating 2 x 125g tubs of Activia yoghurt every day.
They received enough Danone Activia pots to follow the challenge plus 10 extra tubs to share, as well as some cards with 'how to' tips on healthy digestion.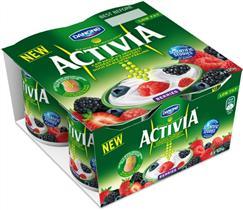 "Invalid object name \u0027#cere\u0027."