reviews
CERELAC Infant Cereal - second pack
1815
CERELAC Infant Cereal - second pack
Your little one will be trialling Nestle CERELAC Infant Cereals as they begin their journey from milk to solid food! The first step in any journey is always the hardest, and the first step towards solids is no exception. Whether your little one is generally easy to feed or not, they'll still be exploring a whole new world when it comes to solids. Don't worry, Nestle CERELAC Infant Cereals have been a household staple for 150 years, helping mums and babies make the transition from milk to solids – one of the hardest changes in a baby's young life! As babies grow, it's imperative to provide them with food that will give them fuel to develop and explore, and Nestle CERELAC Infant Cereals are an ideal first food with age-appropriate nutrition. The reason Nestle CERELAC Infant Cereals have been trusted all these years is because they are rich in iron, contributing to at least 50% of your baby's RDI intake which is important for your growing little one. They also contain important vitamins and probiotic Bifidus BL. So, get your hungry bub and let's get trialling!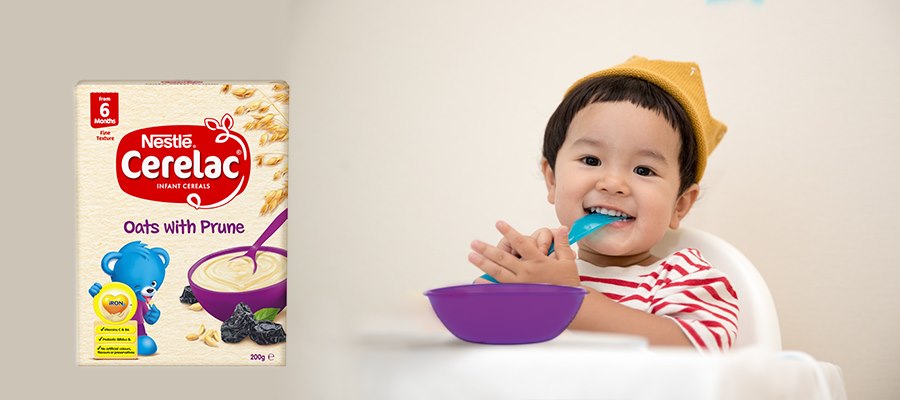 CERELAC Infant Cereal - second pack
I really like this product. It's nice and smooth, easy to make up. My Bubs enjoys it and has it most mornings for breakfast, with a teaspoon of nut butter (ABC spread) stirred in for extra nutrition.